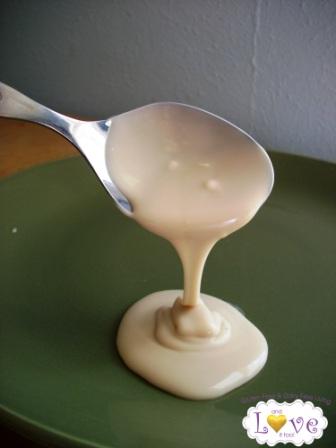 Vegan Sweetened Condensed Milk (Gluten Free, Dairy Free, Casein Free, Refined Sugar Free)
2 Cans Pure Coconut Milk (Approximately 13.66 oz each)
½ c Agave Nectar
In sauce pan, combine coconut milk and agave. Warm mixture over medium-low heat until mix begins to bubble. Continue to cook over low heat, mixing continuously until sauce is reduced to ½ , is slightly golden and is the consistency of a light syrup. Cool to room temperature. Store refrigerated in glass jelly jar until ready to use.
Makes approximately 1 ½-2 c
I found this recipe on And Love it too! Gluten and Dairy Free Living. check out the rest of their site for more….